MBA RT(R)(MR)(CT), MRSO, MRSE (MRSC)™
Matt Rederer, MBA RT(R)(MR)(CT), MRSO, MRSE (MRSC)™, has been an MRI educator for over 12 years, presiding over RITE Advantage LLC. Multi-credentialed in Radiography, CT, and MRI by the American Registry of Radiologic Technologists (ARRT), Matt also teaches MRI Physics at Elgin Community College in Illinois. Additionally, he earned his credentialing as an MRSO as well as an MRSE through the ABMRS. While he has developed his career in MRI with a focus on imaging education; he also serves as the Chief MRI Technologist at Sherman hospital and holds the coveted title of MR Safety and Technical expert as an MRSO/MRSE for the Advocate Healthcare System. Furthermore, he happens to be the administrative chair for the Advocate MRI Committee. An ardent advocate of MR Safety, Matt has frequently spoken at/played host to many MR/MR Safety educational avenues/symposia – such as the Greater Lakes SMRT, RSNA, and Ohio State University.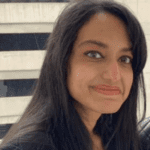 Lubna Baig (Lexie) BSRT (R) (MR) is also multi-credentialed in Radiography and MRI, holding over two Baccalaureate degrees, with an additional background in Pre-medicine from Loyola University Chicago and University of Wisconsin – Milwaukee. While in the field, Lexie authored many articles endorsing her colleagues and dear friends' various educational programs/symposia such as those presented by – Tobias Gilk, MArch., MRSO, MRSE (MRSC)™, Dr. Laura Vasquez, PhD, RVT (ARDMS), RT (R), (MR), (ARRT), MRSO (MRSC™); Dr. Catherine Westbrook, EdD, MSc, DCR (R), PGc (LT), FHEA, CTC and Dr. John Talbot, EdD, MSc, DCR (R), PGc (LT), FHEA, Dr. Frank Shellock, Ph.D., FACR, FACC, FISMRM, William Faulkner, B.S., R.T.(R)(MR)(CT), FSMRT, MRSO (MRSC™), Kristan Harrington, MBA, R.T.(R)(MR), MRSO (MRSC™), and Dr. Emanuel Kanal, MD, FACR, FISMRM, MRMD, MRSE, AANG.
In addition to being an Imaging Specialist, Lexie co-owns MRI Buzz LLC with her close friend – Matt Rederer. She is also an avid MR Safety Advocate / Speaker and hosts her own web series – "Let's Talk MR Safety with Lexie" – on multiple social media channels. Furthermore, Lexie continues to author pending academic papers and/or assist colleagues with such papers/presentations and is also pursuing higher academic/educational prospects at UW-Milwaukee.