Dr. Luca Bartalini, TSRM is a renowned Italian MR Imaging Specialist and Consultant with over 10 years of additional experience in multi-modal clinical imaging. 
Currently a consultant to Esaote – Dr. Bartalini also happens to be an expert in MR artifact identification and associated corrective techniques. He is the author of the highly acclaimed imaging text – "Artifacts and Techical Solutions in MR Diagnostic Imaging" 
Around October – November 2019, We, the makers of MRI Buzz – Matt Rederer BS RT (R) (MR) (CT) MRSO MRSE (MRSC) and Lubna Baig (Lexie) BSRT (R) (MR) – reached out to Dr. Bartalini with a request to collaborate with us and oversee the artifacts section of our site – a position he was gracious enough to accept. 
With his help; students, aficionados, and patients of MR/MR Safety/Diagnostic Medicine, alike, will be able to add to their understanding of MR imaging artifacts and relevant/proposed technical solutions.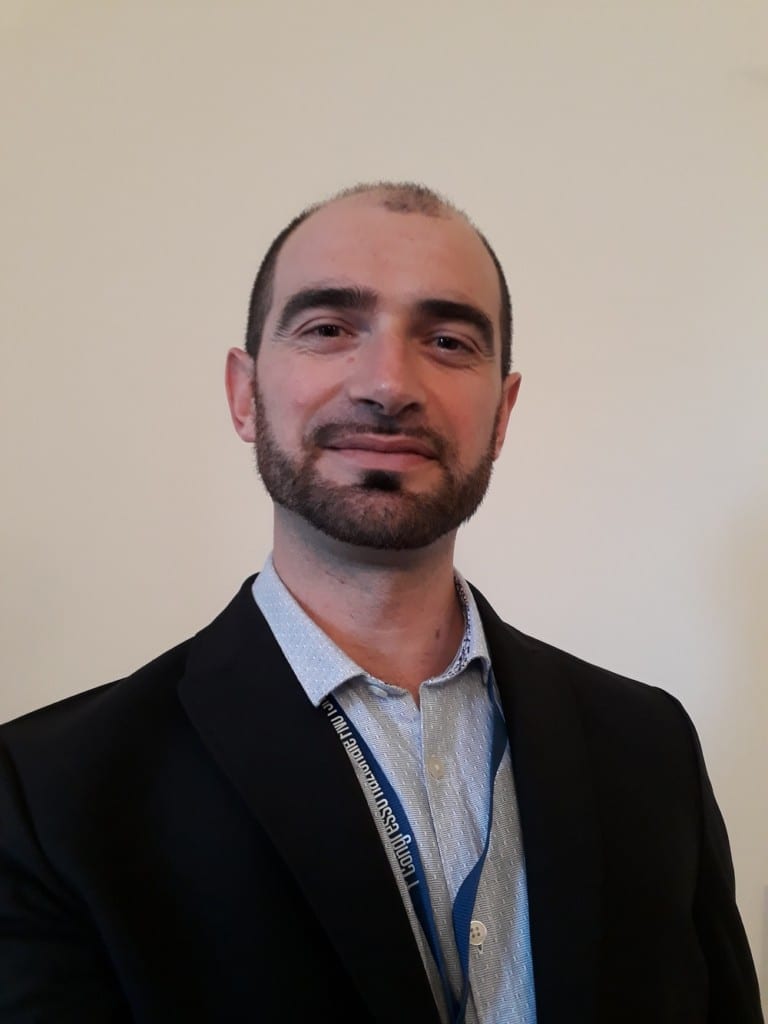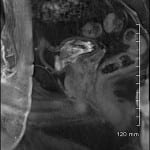 This artifact is a result of undersampling in the phase direction. 
Direction: Phase
Remedy
Swap Phase Direction

Increase field of view/FOV

Utilize no phase wrap/phase oversampling

Use saturation bands over wrapping tissue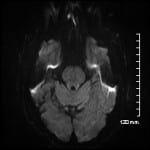 This artifact is seen where tissues with different magnetic susceptibility are experienced (Ex. Air=Paramagnetic and Tissue=Diamagnetic)
Direction: Slice
Remedy
Scan on a lower field strength when possible

Increase Receiving bandwidth/rBW

Increase Frequency encoding

Thinner Slices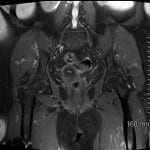 Patient imaging occurs at isocenter. This is the area where we have a uniform magnetic field and can predict hydrogen behavior. When we image outside that area, tissues may not be represented appropriately.
Direction: Slice
Remedy
Decreasing the FOV

Avoiding techniques sensitive to homogeneous fields such as gradient echoes and fat saturation techniques.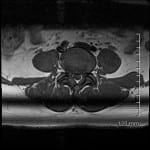 When slices overlap, overlapping tissue will experience multiple excitation pulses, this will result in suppression of those tissues.
Direction: Slice
Remedy
Angling overlapping slices so overlapping is minimized.

Use multiple scans to image area (Ex. Axial T2 through L4-5, then Axial T2 through L3-4. etc.)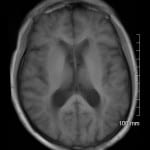 When slices are too thick, they can start to average many different tissue types together blurring our image.
Direction: Slice
Remedy
To reduce this artifact, we can use thinner slices.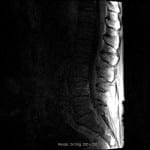 This artifact is a result of a tissues permittivity. Depending on the type of tissue and the thickness of that tissue, we can experience a loss of signal in part of our image. 
Direction: Slice
Remedy
Utilize dielectric pads

Use filling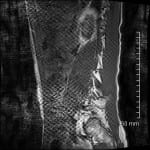 When we have a corrupted pixel in our k space, we can produce a pattern effect in our image. We can actually predict where the corrupted pixel is by reviewing the pattern produced.
Direction: Slice
Remedy 
This artifact usually goes away when repeating the sequence. If it does not, a service engineer should be contacted.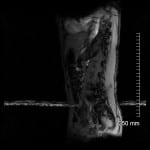 This is an artifact produced when RF contamination occurs when data is collected. 
Direction: Frequency
Remedy:
Check seal on scanner door for leaks

Check for equipment contamination in the scan room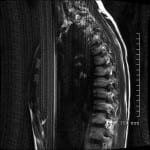 This artifact is commonly seen with spine and knee imaging
when multichannel surface coils, phased array coils, and fast pulse sequences are used. We typically see this artifact on sagittal and coronal planes. When interference is detected from structures outside the FOV, this artifact is seen and is considered a technical error.
Direction: Phase
Remedy: Check coil selection
anatomical structure being scanned antenna.
Get Your MRI Artifact Guide!
Your #1 Artifact Resource